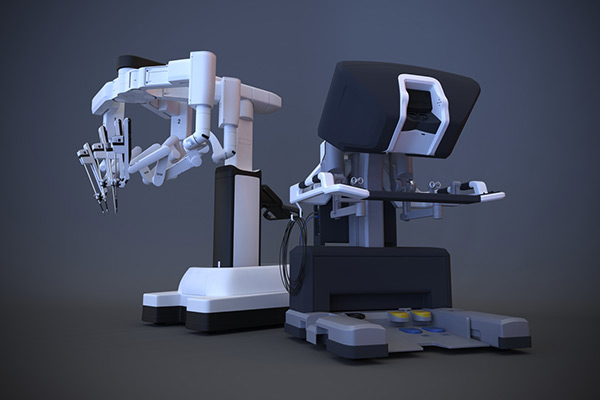 Robotic spine surgery is a minimally invasive surgical procedure that involves the use of advanced robotics to improve accuracy and precision of complex spine surgeries. Your spine surgeon performs the surgery by controlling highly advanced robotic arms and instruments.
During the procedure, miniaturized instruments are inserted into the surgical site through smaller skin incisions. Your surgeon then controls the robotic arms in the operating room.
At no point during the surgery does the surgical robot perform any part of the procedure by itself. The robotic system only responds precisely to the hand and finger movements of the surgeon.
The greater flexibility and stability of the robotic arm can potentially enhance the skill of the surgeon and improve surgical outcomes.
Advantages of Robotic Spine Surgery include:
Better access to spinal structures using robotic arm
Greater range of motion and flexibility of robotic arm
Less blood loss and less need for blood transfusion
Reduced risk of damage to surrounding healthy spinal structures
Less risk of spine infections and other postsurgical complications
Faster recovery and return to an active lifestyle
Robotic technology is at the cutting edge of innovation in spine surgery. The early applications of robotics in spine surgery focused mainly on pedicle screw fixation with great results for this high-risk & technically demanding procedure.
As robotic technology continues to develop at a rapid pace, the scope of application for robotic systems in spine surgery continues to expand. Dr. Payam Moazzaz is a pioneer of robotic spine surgery in California yielding exceptional patient outcomes with improved accuracy. Consult Dr .Payam Moazzaz to find out if you might be a candidate for Robotic Spine Surgery.