Carlsbad Surgery Center
6121 Paseo Del Norte , Suite 100 Carlsbad , CA 92011
(760) 448-2488
The first outpatient surgery center in the Carlsbad area, Carlsbad Surgery Center has been serving North Country patients since January 2009.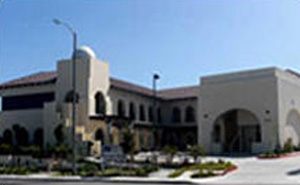 Offering four state of the art operating suites and a comfortable waiting room, this ambulatory surgery center serves patients who need elective surgery and who do not need more than a 23-hour stay at the facility. Owned by a seasoned team of medical professionals that specialize in the care and treatment of patients, the center is devoted to both the administration of expert, minimally invasive outpatient procedures and the successful return of patients to their active and healthful lives. The center's specialties include orthopedic surgery, spine surgery, pain management, joint replacement surgery, stem cell therapy, general surgery, otolaryngology/head and neck surgery, ophthalmology, podiatry, and cardiology.
Dr. Payam Moazzaz is a resident spine surgeon at Carlsbad Surgery Center, where he specializes in conditions that include back pain, scoliosis, kyphosis, degenerative disc disease, complex spine disorders, neck pain, prior failed surgery, sciatica, and select spinal trauma. He is a premier Carlsbad spine surgeon.
Other Surgical Facilities