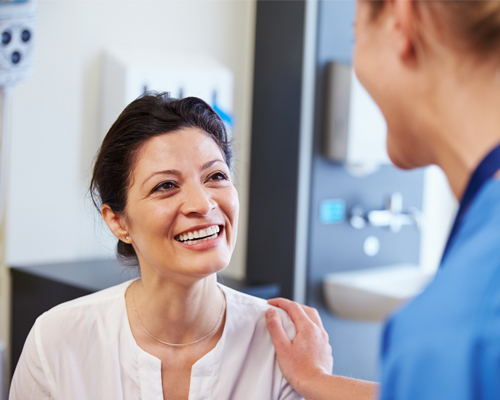 Neck pain is one of the most common medical complaints among women and men. Neck pain can result from injuries, herniated discs, spinal fractures, pinched nerves, and conditions such as arthritis and spondylolisthesis. Regardless of the cause and type, experiencing neck pain can significantly diminish quality of life. Cervical spinal fusion surgery can help resolve chronic neck pain.
Spinal fusion uses techniques that mimic the normal healing process of broken bones. A cervical fusion procedure permanently connects two or more vertebrae in your spine, so there is no motion between them. Cervical fusion improves stability in your spine, corrects the deformity, and decreases pain. Cervical fusion's can be done using minimally invasive techniques and on an outpatient basis. Allowing you to recover from your neck surgery in the comfort of your own home.
Preparing for your spine fusion surgery will maximize your health and fitness in hopes of better outcomes and recovery. These 4 Tips can help make your spine surgery a success:
Quit Smoking: Nicotine inhibits bone growth. Nicotine is toxic to bone and interferes with the cells that grow new bone. Smoking before and during the healing process can ultimately increase your odds your fusion will not heal properly.
Good Nutrition: The best nutrition before surgery will include a balance of lean protein, unprocessed carbohydrates, vegetables, and plant-based fats. Staying hydrated is one of the most important things you can do for your health pre-and post-surgery. Proper hydration helps combat constipation, aids in absorbing essential nutrients and meds, and speeds up healing.
Prepare your Home: You may need to re-arrange household items to prevent the need to bend down or lift objects, keeping essential household items in easy-to-reach places. A trip or fall can set you back, so take precautions at home and get extra help from a loved one.
Adequate Sleep: Sleep helps your immune system before and after surgery. Your immune system relies on sleep to stay healthy. During sleep, your body makes more white blood cells that attack viruses and bacteria.2 After surgery, you are in recovery, and your body is working hard to heal, so make sleep a top priority.
Research has shown that having a positive attitude enhances the patient's surgical experience and leads to less pain after surgery and a faster recovery process.1 Feeling well-prepared for surgery will help foster a sense of control and confidence. A thorough understanding of what to expect before and after your cervical fusion can help decrease anxiety in the weeks following the procedure, allowing for a more successful healing process.
For many people, cervical spinal fusion is the difference between living with chronic pain and being free from it. Dr. Moazzaz is passionate about patient care and an expert in minimally invasive spine surgery. Call to schedule an appointment at (760) 904 5444.
1. https://www.ncbi.nlm.nih.gov/pmc/articles/PMC5993971/