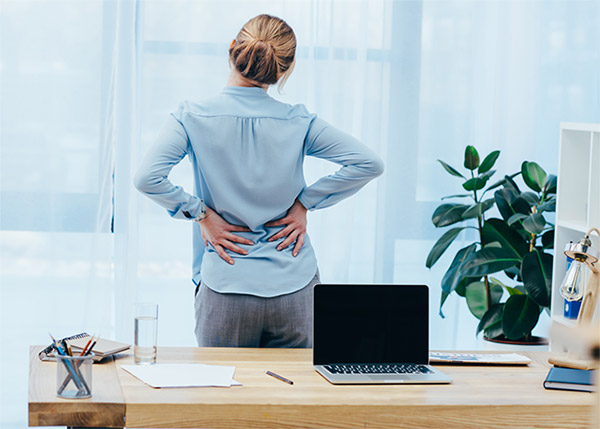 More than 90% of people will have back pain at some point in their lives. If you have tried noninvasive treatments like pain medications and physical therapy to alleviate your chronic back pain without much benefit, you may be a candidate for spinal injection therapy.
Epidural steroid injections are done for patients that have nerve pain or sciatica related to a bulging disc or inflammation of tissues that might irritate the spinal nerves. Thecondition is characterized by a burning, shooting pain that runs down the extremities. The injections allow the placement of a steroid and numbing medicine in the space where the nerves are compressed or inflamed, so patients can get effective pain relief. There is also potential for the herniated disc or other inflamed tissues to shrink down over time due to the medication.
Facet joint injections are done to treat arthritis or degenerative conditions in the joints that connect the vertebrae to each other. The facet joint pain may radiate to the buttocks and thigh area as an aching sensation. Usually multiple facet joints are affected. The region around the facet joints are injected with the steroid and numbing medication to alleviate the pain.
Sacroiliac joint injections are performed when the joint that connects the pelvic bone to the lower spine is identified as the cause of inflammation and pain in the lower back region. Patients with SI joint pain that interferes with work, sleep, and routine activities of daily living can obtain significant relief with these injections.
Spine injections are usually performed under X-ray imaging guidance. They can provide effective pain relief for several monthsand be repeated safely 3-4 months a year. It should be noted, however, that the main function of these injections isto relieve symptoms for a period of time, and they do not actually fix the underlying condition that is causing back pain.
Book an appointment with us for an in-depth evaluation of your back pain and personalized treatment recommendation.
Dr Payam Moazzaz specializes in advanced minimally invasive spine surgery that enables faster recovery and return to active lifestyles. For all appointments and inquiries, please call .