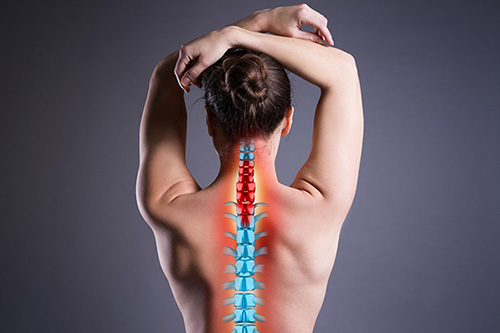 Experiencing pain and numbness in your hands and arms can often be related to a disc herniation in your neck. If you find that medications, physical therapy, and alternative therapies aren't helping this pain and numbness, it may be time to seek cervical disc replacement options. Cervical disc replacement surgery, sometimes called cervical artificial disc replacement, is a new technique involving removing a damaged or degenerated cervical disc.
The surgeon replaces the damaged disc with an artificial disc device that has been safely proven as an implant in the body. Ongoing research has proven that the artificial disc can improve neck and arm pain as safely and effectively as cervical fusion while allowing for a range of motion that is as good or better than a cervical fusion.
Who is a candidate for cervical disc replacement surgery?
Patients who have had neck pain for a long time
Patients who have tried alternative therapies without relief
Patients with pain, numbness, tingling, or weakness in their arms
For decades surgeons have turned to spinal fusions for patients with cervical disc herniations. The concern with a spinal fusion is that the patient loses normal range of motion in their neck, and the intervertebral disc next to the fused levels would be at risk of degrading over time. Cervical disc technology has advanced, allowing for cervical disc replacement surgery, which keeps the patient's neck motion range similar to pre-surgical levels.
Recovery from a cervical disc surgery can have a faster recovery time and be less painful than a cervical fusion. Most patients will be asked to get up and move around within a few hours of disc surgery. Often patients can return home from the hospital the same day or the following morning. You will likely feel some pain in the area operated on, but this should ease within a few weeks. A cervical disc replacement can be a good option to reduce nerve compression, allowing relief from chronic pain, so you can get back to enjoying an active lifestyle.
Dr Payam Moazzaz is a board-certified orthopedic surgeon, fellowship trained in spine and neck surgery. As a pioneer of robotic spine surgery in California, he has performed over 655+ robotic spine surgeries with more than 4,500 spinal implants yielding exceptional patient outcomes. For appointments and inquiries, please call (760) 904 5444.