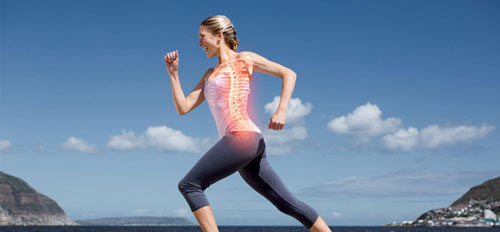 If you're in need of a new year's resolution, make it your goal to adopt healthy spine practices. The spinal cord is essential to your ability to move your body, which is why it is extremely important to keep it healthy. It is common for people to not take proper care of their spine, leading to back pain and discomfort. Luckily, there are easy ways that you can contribute to the health of your spine. And what better time to begin these practices than the new year?
To keep your spine feeling great, try implementing these four things into your routine:
Sit up straight. You have probably experienced back pain after slouching over your phone or computer. To easily take the stress off of your spine, pay attention to your posture and try to spend less time sitting.
Exercise your core. A strong core is important for supporting the spine. Implementing some core strengthening into your daily life, even if it is as simple as going on more walks, will make a difference in your spine health.
Adjust your sleeping position. Your spine's alignment while you sleep is very important to keeping it healthy. Make sure your pillow is the correct size for your body and your sleeping position. For example, if you sleep on your side, try a larger pillow to keep your spine in line.
Stretch it out. Yoga can be very beneficial to your spine health. Stretching can relieve stress placed on your spine and soothe sore back muscles.
Your spine is a very important part of your body, and without it you couldn't function. This is why spine health is a crucial part of your lifestyle. Adopting good habits to take stress off of your spinal cord is a great way to begin your new year, and support your body for the years to come.
Dr. Payman Moazzaz is an advocate of healthy lifestyles to aid in recovery and prevention of spinal disorders. To become a patient, please call (760) 904 5444.
Dr. Payam Moazzaz is a board-certified orthopedic spine surgeon in California specializing in minimally invasive spine surgery.