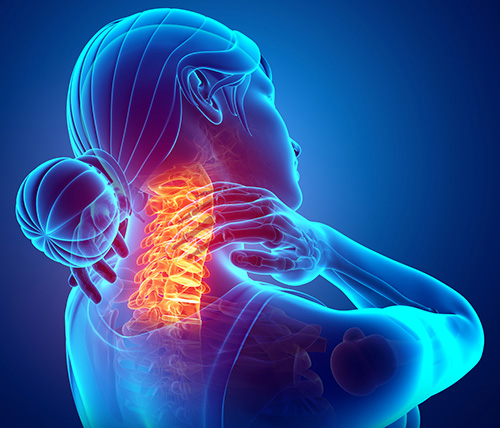 A cervical spinal fusion is needed to keep the spine stable after injury, infection, or a tumor. When symptoms such as numbness or weakness in the arm suggest that a neck problem is causing a pinched nerve (radiculopathy), surgery may help you feel better faster. Surgery can be stressful, but educating yourself can help alleviate some of the stress and set you up for a successful surgery.
Surgery Preparation Tips :
Stop Smoking - Smoking cigarettes can lead to breathing problems before, during, and after surgery. It also reduces blood flow, which slows down the healing process.
Prepare your Home - Move pots, pans, clothing, and bathroom items to be easily reached and avoid bending. Prepare meals ahead of time. Remove throw rugs to avoid tripping.
Medications and Supplements - Stop taking aspirin and nonsteroidal anti-inflammatory medicines (NSAIDs), such as Ibuprofen and Indocin, two weeks before your surgery. If you are in pain, you may take extra-strength Tylenol before surgery. Please speak with your surgeon or doctor regarding supplements you are taking to ensure they are cleared for your surgery.
Pre-Surgery Blood Work - Many surgeons order routine blood work to rule out possible issues that could complicate surgery. Talk with your doctor if you have questions or concerns about any of the tests he or she orders for you.
Pack a Bag for the Hospital - Having your own toiletries, some loose-fitting clothing, and slippers can make your stay in the hospital more comfortable. If you were fitted for a neck brace/ collar, remember to bring this with you. Leave your valuables at home.
Transportation - Secure a ride to and from the hospital with someone you trust to help you navigate your way to surgery and home from surgery. It will likely feel more comfortable reclining in the front seat or lying down in the back seat one the way home after your surgery. Bring pillows or anything you may think you'll need to ride home comfortably. Remember, you won't be allowed to drive until cleared by your surgeon.
Each patient's procedure and recovery is different. The usual hospital stay for cervical spine surgery is one to two days. During the immediate post-op recovery period, you may not be able to drive or get around well. Prepare your family members and friends in advance. You may need help to pick up prescriptions, prepare meals, or perform daily living activities so they can be on call if you need them. Having help can allow you to focus on rest and recovery to resume your normal routines quickly.
Dr. Payam Moazzaz specializes in cervical spinal fusion surgery to help you return to active lifestyles. For all appointments and inquiries, please call (760) 904 5444.