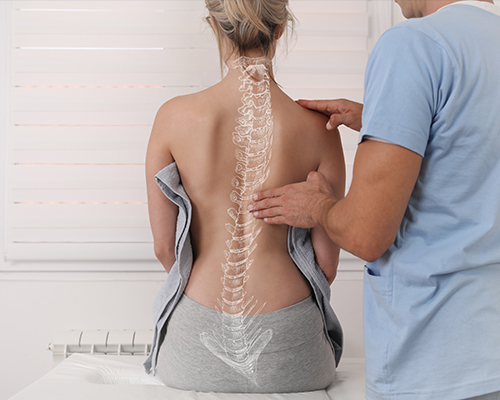 Did you know that robotic spine surgery is not performed by a robot? Instead, it is an innovative tool used in surgery to help both the surgeon and patients have the best possible outcomes. In fact, studies show that minimally invasive spine surgery using robotics has a success rate of approximately 90% in relieving patient pain.1
Robotic technology allows surgeons to make minimal cuts, reducing tissue dissection with less disruption to anatomy. Robotic software increases accuracy, decreases risk and improves outcomes.
With artificial intelligence modalities, spinal surgeons experience improved operative planning and more streamlined surgical experiences. Robotic technology assists in any procedure where screws or implants help stabilize the spine.
Traditionally, spine surgeons have relied on X-rays to provide information while operating on nerves in tiny corridors. Maintaining steady hands during long and complex surgeries made surgeons susceptible to fatigue.
In surgery, a robotic arm with GPS mapping technology ensures the exact site on the patient's body is targeted to improve precision and accuracy rates for the surgeon.
Using robotics in the operating room decreases radiation by 74%, with the reduction of time in surgery.2 Reduced radiation positively impacts the operating room's surgeon, patient, and staff.
The use of robotic technology in spine surgery provides ample benefits to both patients and surgeons. Robotic technology can ultimately improve accuracy and optimize patient outcomes.
Dr. Payam Moazzaz is an industry leader in robotic spine surgery across California, performing hundreds of robotic spine surgeries.
Dr. Payam Moazzaz is a board-certified orthopedic spine surgeon in California specializing in robotic-assisted minimally invasive spine surgery.
1. https://www.ncbi.nlm.nih.gov/pmc/articles/PMC4295214/