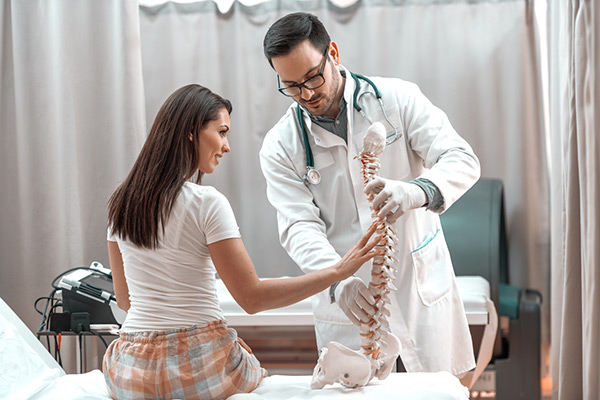 Suffering from persistent back pain that does do respond to medication or other conservative therapies, but hesitant to undergo open back surgery? Minimally invasive spine surgery may be an option for you. Here are some of the benefits of minimally invasive spine surgery:
Smaller Surgical Incisions: Most minimally invasive surgeries can be performed through 1 or 2 small incisions. Such incisions result in smaller surgical scars and a better cosmetic result.
Less blood loss: Technology to enhance visualization is used during the procedure which give the surgeon better visualization of the surgical site minimizing risk of injury to adjacent blood vessels.
Less cutting of the muscle tissue: The special instruments used in minimally invasive spine surgery reduce damage to spinal muscles and other soft tissues surrounding the surgical site.
Less complications: The risk infections of the surgical incisions are less due to smaller incisions and shorter hospital stays. The surgery is usually performed using less anesthesia, hence side effects of anesthesia can be minimized.
Less requirement of postsurgical pain medications: As patients experience less surgical trauma, they tend to require less pain medication after surgery.
Faster recovery: Patients can expect to recover faster with many minimally invasive spine surgeries being performed in the outpatient setting, which means some patients may be discharged on the same day as the surgery or after an overnight stay.
Common spine conditions that may be treated using minimally invasive spine surgery include degenerative disc disease, herniated discs, spinal stenosis, spinal instability, and vertebral compression fractures. Consult Dr. Payam Moazzaz, orthopedic spine surgeon, to discuss nonsurgical and surgical options to treat your chronic back pain.