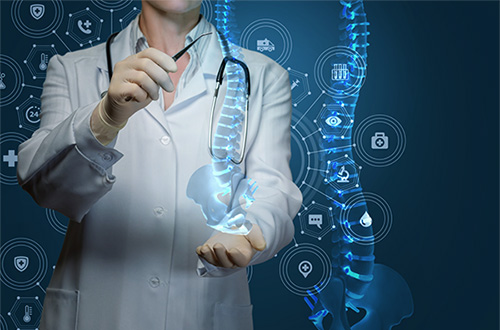 There are many benefits to minimally invasive surgical procedures instead of open spinal surgery. Minimally invasive surgeries, also known as MISS, are safer, require less recovery time, and have higher patient satisfaction. Often MIS surgeries are done as outpatient procedures under local anaesthesia instead of general anaesthesia, which comes with more significant risks for adverse reactions.
Many benefits make minimally invasive techniques a must-have for spinal surgery, including:
Less blood loss from surgery
A decreased reliance on pain meds post-surgery
Reduced risk of infection and postoperative pain
Less cutting of the muscle offers a reduction in potential muscle damage
Faster recovery time and rehabilitation required
Smaller incisions provide better cosmetic results
A shorter hospital stay
Minimally invasive spine surgery aims to achieve outcomes comparable to open surgery while minimizing muscle dissection and collateral damage to soft tissue1. When medication, physical therapy, or spinal injections have not reduced your back pain symptoms, and it has been 3 to 6 months, it may be time to discuss a spinal surgery. Continual innovations in minimally invasive surgery make it beneficial for people with a wide range of conditions. Talk with your doctor or spine specialist about your symptoms.
Dr. Payam Moazzaz uses the Mazor X 3D planning software and robotic device for minimally invasive spinal surgeries. Robotic spine surgery offers the patient less scarring, trauma, infection, and recovery time, getting you back to being healthy and mobile quickly. To become a patient, please call (760) 904 5444.
Dr. Payam Moazzaz is a board-certified orthopedic spine surgeon in California specializing in minimally invasive spine surgery.
1. https://www.hopkinsmedicine.org/minimally_invasive_robotic_surgery/types.html